(RNTRC)
What is ANTT?
It is about a Special Autarchy, that is, the National Land Transportation Agency (ANTT) holds administrative independence, financial and functional autonomy and fix mandate of its officers.
Created on June 5th, 2001, by the Law No. 10.233 and regulated by the Decree No. 4.130, of February 13th, 2002, holds competence to discipline and provision, by private individuals, of the land transportation services.
In the federal public administration structure, ANTT is bound to the Ministry of Transportation.
ANTT expanded its competences by absorbing the granting responsibilities of the former DNER, current DNIT - National Transportation Infrastructure Department.
See also...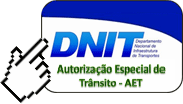 What is RNTRC?
The National Cargo Road Couriers Registry (RNTRC) is a mandatory subscription for everyone who want to exercise the activity of cargo road courier in Brazil, on account of third parties and upon remuneration, as requirements of ANTT Resolution No. 3.056, of March 12th, 2009.
CRNTRC: National Registry Certificate of Cargo Road Couriers: It is the document issued for the companies that met the requirements for the cargo road transportation.
RNTRC categories are:
– Cargo Road Transportation Companies – ETC;
– Cargo Road Transportation Union – CTC;
– Self-Employed Cargo Carriers – TAC.
Inspection: CRNTRC size has a mandatory nature and will be inspected by ANTT and supplemented Bodies, in all the public roads of the national territory, when the submission of the following will be required:
CT-e, which may be replaced by another fiscal document, as long as it contains the necessary information, approached in articles 23 and 39 of the ANTT Resolution No. 3.056/2009.
CRNTRC, in natural or reduced size, as long as legible, admitting the black and white print, or the Vehicles Registry and Licensing Certificate - CRLV containing the RNTRC number.
Identification of the registry number in the RNTRC on the sides of the vehicles, in the form provided in the ANTT Resolution No. 3.056, of March, 12th, 2009.