Sanitization of Environments
Coronavirus - Covid-19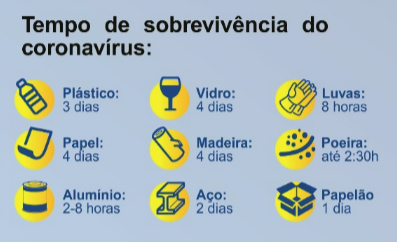 The company Perenyi is committed to its customers and the current situation, due to the Coronavirus pandemic (COVID-19) and its consequences for society, offers a new service in the fight against the aggressor agent. Sanitizing environments and surfaces.
Sanitization consists of a process of disinfecting areas (open/closed) and surfaces in general, possibly infected by the virus. It is carried out through a nebulization process of a product with bacterial and antiviral action, generating microparticles that, when dispersed in the environment, allow a quick cleaning of practically 100% of the areas and surfaces, also forming a protective film of variable duration, according to the adverse conditions of each environment, considerably decreasing the risk of virus proliferation and contamination of people.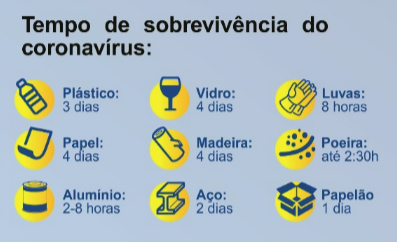 Sanitization immediately eliminates the CORONAVIRUS (COVID-19) and breaks its survival time, contributing to the flattening of the curve.

Disinfection of broad spectrum surfaces is a system that fights gram positive and negative bacteria and viruses that cause a number of pathologies, such as: allergies, rhinitis, bronchitis, infections and many others.
Coronavirus, for example, is considered a family of viruses that cause respiratory and digestive system infections.
According to the Brazilian Society of Tropical Medicine (SBMT), the most common types in humans are:
Alpha Coronavirus 229E and NL63, beta Coronavirus OC43 and HKU1. We also have SARS-CoV, MERS-CoV and now SARS-CoV-2 (the new Coronavirus that causes COVID-19 disease).
We recommend periodic applications in order to keep the places with a large circulation of people constantly clean.
All sanitized environments
Houses, apartments, companies, condominiums, ordinances, elevators, staircases, ramps, loons, poles, wolf mouths, offices, industries, schools, daycare centers, nursing homes, universities, hospitals, clinics, laboratories in general, offices, restaurants, football stadiums, parties, theaters, cinemas, hospitals, hotels, motels, inns, resorts, entertainment center, churches, streets, public transport in general (buses, trains and subways), cargo vehicles, public offices, points bus, road and rail terminals, airports, squares, monuments, facades in general, vegetation in general, boats, industries in general, multisport gyms, sports arenas, shopping center, among others.
ATTENTION Sanitization can cause a false sense of security and reduce population surveillance. Therefore, it is important to understand that it helps in the care of the proliferation of viruses and bacteria, and the other cleaning and hygiene rites must be maintained.
---
Contact us today
and schedule the sanitization of your environments!
If your company is part of the segments released to operate during the period of isolation determined by your city, sanitizing environments is essential to keep CORONAVIRUS away from your company and your customers!
PERENYI Call center: (21) 3675-1599
WhatsApp (24h service): (21) 98370-8294 (Commercial Manager)
---
FAQ
Useful links
For more information, visit:
---